WordPress is a highly accessible open-source content management system (CMS) that is used on millions of websites every day. It is fully customisable meaning it can be used to meet a wide range clients' needs no matter their business sector. The CMS easy to use layout gives control of the day to day running of a site to anyone, including those with no programming knowledge. At peak promotions we train our clients how to perform basic tasks.
WHY WORDPRESS?
How can it be that good…
WordPress stats for 2021 are quite remarkable:
62% of the top 100 fastest growing companies in the US (Inc. 5000) use WordPress.
Over 500 new sites are created daily using the free version of WordPress.org
Seventy million new blog posts pop up every month.
As unusual as it may sound, WP owes this entire success to its active and loyal community, not just a single visionary CEO. In fact, WordPress.org doesn't even have a CEO — the project is entirely run by volunteers across the world.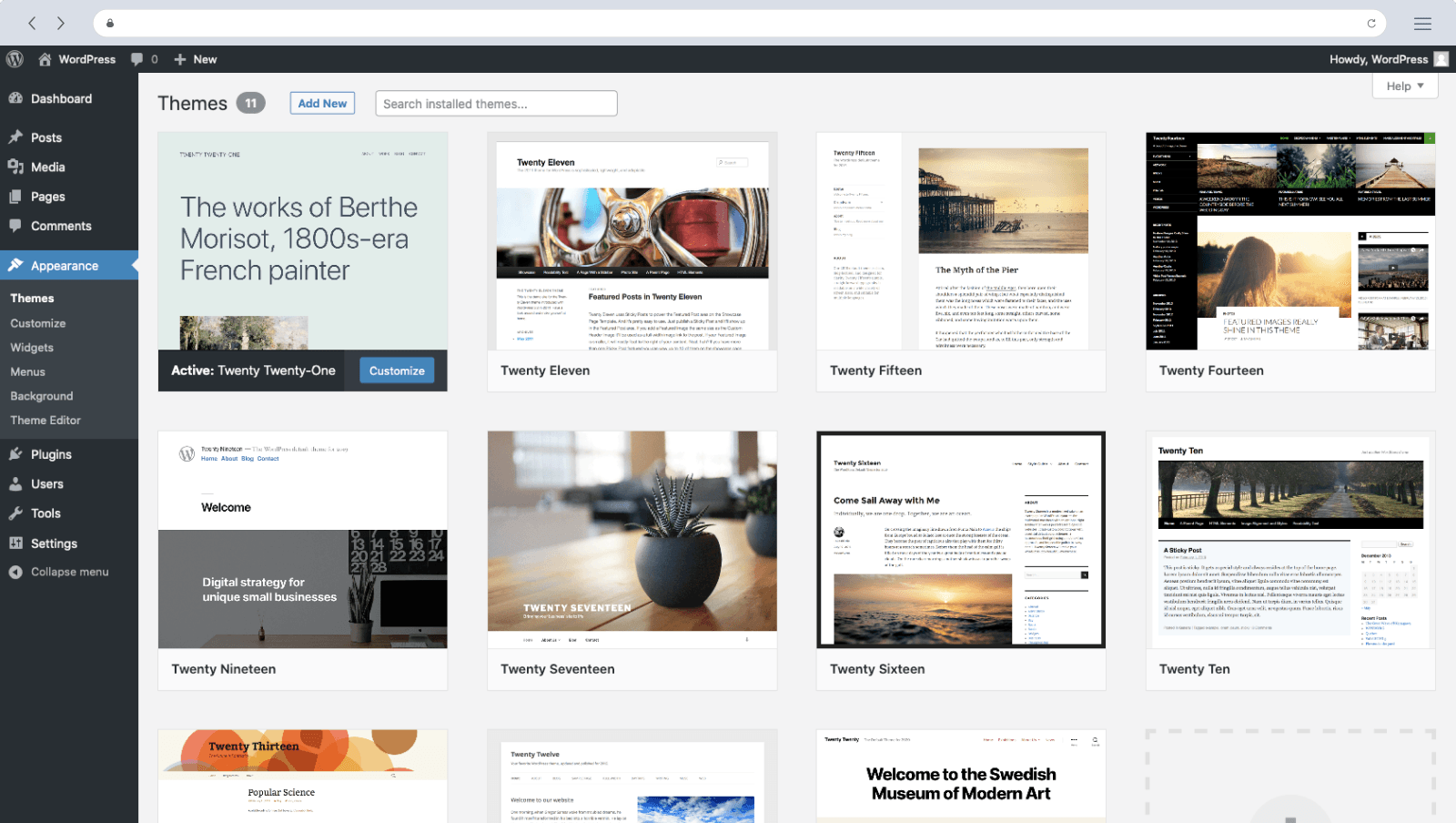 WordPress is a great option for smaller sites that don't need any complex integrations or bespoke functionality. But as an open-source CMS there are new features being created every day which we can take advantage of. 
It is a flexible platform which gives you a huge amount of control from within the content management system, such as:
Create new pages with images, video and links
Preview pages before publishing, to check your formatting is spot on
Blog articles can be set to automatically publish and remove on any given date
Create simple data capture forms 
Manage the permissions of each individual team member
While it is a simpler option than some other CMS options, WordPress is still capable of creating very beautiful, user-friendly websites. So don't think you need a huge budget to have a great site! Our web design services start from as little as £500.
Plus, if you have a small ecommerce element to your site, then WooCommerce can be a great option. It comes with all the flexibility you'd expect from WordPress, and there are a whole host of off-the-shelf integrations to make things even easier, such as payment or email service providers.
It's also incredibly user-friendly for your shoppers, with easy check-out processes and helpful product filters as standard.
Peak Promotions is a web design agency based just outside of Glossop. If you are thinking of designing your own site, or simply wondering where to start, we urge you to first read 10 reasons you need a web designer.
Furthermore it might suprise you to know that our mobile friendly website designs start from as little as £500 – but what do you get for this very affordable fee? READ On…
There are currently over 455 million sites that use WordPress.