THE CHALLENGE
How did it all come about?
We wanted a local Tree Surgeon, who was renowned in the area, to join our Agency and take exclusivity for their sector. We recognised that although Bankswood Treecare had fantastic reviews and a strong Facebook following, we knew they could benefit from our service and so we approached them directly.  
Thankfully Gareth, was very interested in what we had to say and a positive discussion ensued.
It was important for Gareth to ensure that his existing and established logo was continued throughout the site, and that potential clients could easily navigate around the site for a positive user experience. So, we adopted the brush stroked tree symbol throughout the site, fashioned all sub text headings in the same format and introduced a complementary tree theme throughout the site.
We are delighted with the positive brand message this website now promotes and the new enquiries this website brings for Gareth and his team of highly skilled tree surgeons in Glossop and the surrounding areas.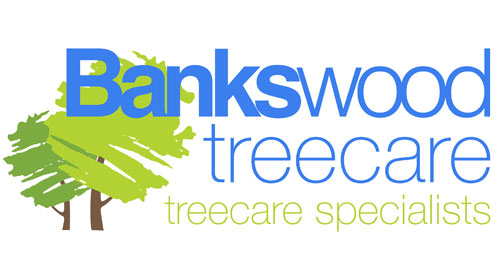 OUR SOLUTION
What we delivered!
Mobile friendly Website Design
Beautifully illustrative and informative 9 page structure.
Web Hosting + Maintenance
Peforming regular updates and fixes.
DNS + Email Management
Owning and managing the Domain Name Server.
Promotional Design
Designing banners for digital mediums.
Social Set-Up
We ensured that their digital profiles were correctly alligned, reflecting the same quality brand as their website.
PEAK PERFORMANCE
Standard integration included:
Google Analytics Integration
Peak Promotions will embedd Google Analytics as standard on all clients websites. We measure your traffic, so you then know where to improve it.
Maximise Imagery
All imagery to be correctly processed within photoshop and reduced in size to maximise speed performance of the site.
Google Maps API
We correctly manage and pin all office and service locations within a beautifully responsive map functionality.
reCAPTCHA
We install and manage a fraud detection service that stops bots and automated attacks while approving valid users.
3rd Party Listings
Population and design of Google my Business Listings, Bing Business Listings and Google Maps. This will encourage more clients to find your services/products.
SEO Friendly
By also embedding H1 Tags, Meta Tags and alt descriptions throughout your website as standard, you'll be ready for any future key word strategy you may wish to undertake.
Indexing
Indexed Correctly on Search Console to allow bots to safely and effectively crawl the site – requires DNS verification.
SSL - Safe Browsing
A validated SSL Certificate will be in place, securing the site for the safety of visitors. 
"We instructed Peak promotions to refresh our out-of-date website to make it fit with mobile devices and we are delighted with the result.
Additionally, Mathew and his team improved our overall brand identity across multiple social platforms by instigating a simple marketing strategy that we continue to benefit from every day.
Mathew's knowledge of commercial marketing has really helped us to improve our rankings and brand awareness that allows us to solely discuss high level holistic elements with our board members. I highly recommend Peak Promotions."
Gareth Gerrard
DIRECTOR – Bankswood Treecare