THE CHALLENGE
How did it all come about?
Peak Promotions are dedicated to supporting local business to achieve a mobile friendly website. The renowned funeral directors in Hadfield fit our criteria and we hoped they would join our Agency. After speaking with Jason and Sam, it was clear that they were interested in updating their company website and to move with the times.
It was important for them that clients could easily navigate around the many Glossop funeral services and requirements that his company offers and reflected the mood and meaning of what his business represents. They also wanted to deliver a modern funeral announcement services that supports their grieving clients at what is undoubtably a difficult time.
Sam took the lead on the development and design process, and it was his enthusiasm that complemented an effective relationship that is illustrated in the final result of this strong UX website design. At Peak Promotions, we love it when the owners want to get fully involved in the process, and our transparent approach is dedicated to their participation.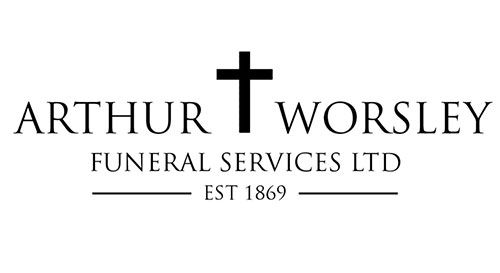 OUR SOLUTION
What we delivered!
Mobile friendly Website Design
Beautifully illustrative and informative 26-page structure.
Web Hosting + Maintenance
Peforming regular updates and fixes.
Promotional Design
Designing email signature, banners, adverts, brochures, fliers for digital and hard copy mediums. 
Social Set-Up
We ensured that their digital profiles were correctly alligned, reflecting the same quality brand as their website.
Ongoing Marketing Management
We design and publish their funeral announcement and acknowledgement services. 
PEAK PERFORMANCE
Standard integration included:
Google Analytics Integration
Peak Promotions will embedd Google Analytics as standard on all clients websites. We measure your traffic, so you then know where to improve it.
Maximise Imagery
All imagery to be correctly processed within photoshop and reduced in size to maximise speed performance of the site.
Google Maps API
We correctly manage and pin all office and service locations within a beautifully responsive map functionality.
reCAPTCHA
We install and manage a fraud detection service that stops bots and automated attacks while approving valid users.
3rd Party Listings
Population and design of Google my Business Listings, Bing Business Listings and Google Maps. This will encourage more clients to find your services/products.
SEO Friendly
By also embedding H1 Tags, Meta Tags and alt descriptions throughout your website as standard, you'll be ready for any future key word strategy you may wish to undertake.
Indexing
Indexed Correctly on Search Console to allow bots to safely and effectively crawl the site – requires DNS verification.
SSL - Safe Browsing
A validated SSL Certificate will be in place, securing the site for the safety of visitors.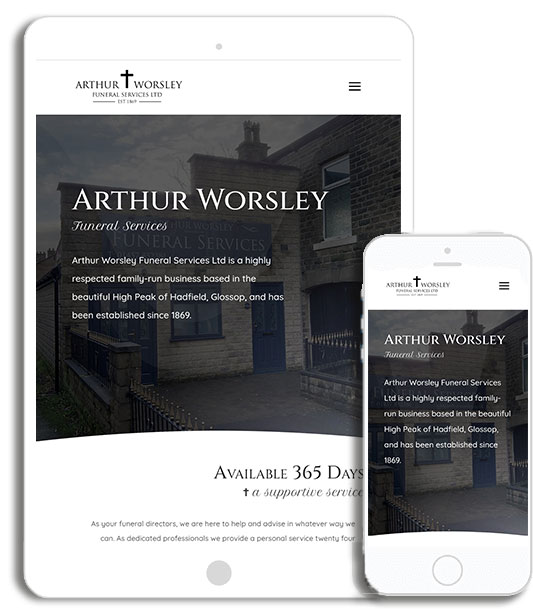 "We instructed Peak promotions to refresh our out-of-date website to make it respond to mobile devices and we are delighted with the result.  Mathew also refreshed our social presence as well and made our digital foundation even more accessible.
It was clear that Mathew had an understanding of business and was very attentive to our needs and offering a solution that was perfectly aligned with our strategies.
Peak Promotions have gone the extra mile at every turn to ensure we received a website worthy of our historic name and one that benefits the local community. Arthur Worsley highly recommends Peak Promotions."
Sam Hollinghurst
DIRECTOR – Arthur Worsley Funeral Services