THE CHALLENGE
How did it all come about?
Richard Grundy, of Grundy Architecture did not have a website when I introduced myself to him. He did not have a digital presence at all in fact and wasn't visible on Google maps. What an opportunity to truly start from scratch and build something from nothing.
After a quick phone call with Richard, it was recognised that he had an appetite to ensure his digital brand reflected the quality of his work and he wanted a website to illustrate that fact. After a face-to-face meeting we were able to deduce what was important for his business and what functionalities both he and his clients would require in order to feel that trust could be garnered and their needs met.
Using his existing Business card design, within 4 weeks, we built a new website! This included the uploaded of case studies, created his google business listings, Facebook business page and LinkedIn profile. Richards digital foundation is now both comprehensive and co-ordinated and is the perfect starting point for his business to build upon.
Peak Promotions are delighted to have this recognised and expert Architect firm in Glossop join our Agency as an exclusive client. We look forward to sharing this journey together.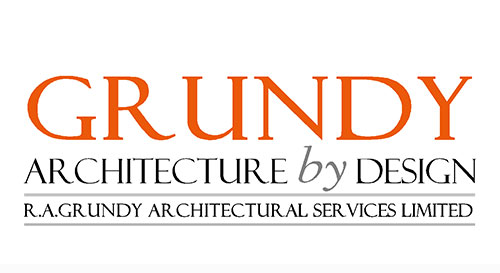 OUR SOLUTION
What we delivered!
Full Re-Brand
We supported the entire process of digital rebrand, including a full re-design of the website, on time and to budget
Mobile friendly Website Design
Beautifully illustrative and informative page structure that's responsive accross all devices.
Web Hosting + Maintenance
Peforming regular updates and fixes.
DNS + Email Management
Owning and managing the Domain Name Server.
Promotional Design
Where applicable, we designed email signature, banners, adverts, brochures, fliers for digital and hard copy mediums.
Social Set-Up
We ensured that their digital profiles were correctly alligned, reflecting the same quality brand as their website.
Business Development Solutions
Support their ongoing strategy to identify new clients, while adapting to the businesses growing demands and requirements.
Ongoing Marketing Management
We support their case study and news article generation. We project manage their SEO strategies.
PEAK PERFORMANCE
Standard integration included:
As standard, the following integrations were made on this website, as they are with all of Peak Promotions websites, regardless of budget:
Google Analytics Integration
We manage and measure your traffic, so you then know where to improve it.
Maximise Imagery
All imagery to be correctly processed within photoshop and reduced in size to maximise speed performance of the site.
Google Maps API
We correctly manage and pin all office and service locations within a beautifully responsive map functionality.
reCAPTCHA
We install and manage a fraud detection service that stops bots and automated attacks while approving valid users.
3rd Party Listings
Population and design of Google my Business Listings, Bing Business Listings and Google Maps. This will encourage more clients to find your services/products as a result of the 2021 'local business' algorithm.
SEO Friendly
By also embedding H1 Tags, Meta Tags and alt descriptions throughout your website as standard, google will have a favourable response when indexing your site.
Indexing
Indexed Correctly on Search Console to allow bots to safely and effectively crawl the site – requires DNS verification.
DNS Verification
We manage and host clients DNS servers on their behalf. This speeds up verification processes and removes extra contacts on clients phones.
SSL - Safe Browsing
A validated SSL Certificate will be in place, securing the site for the safety of visitors.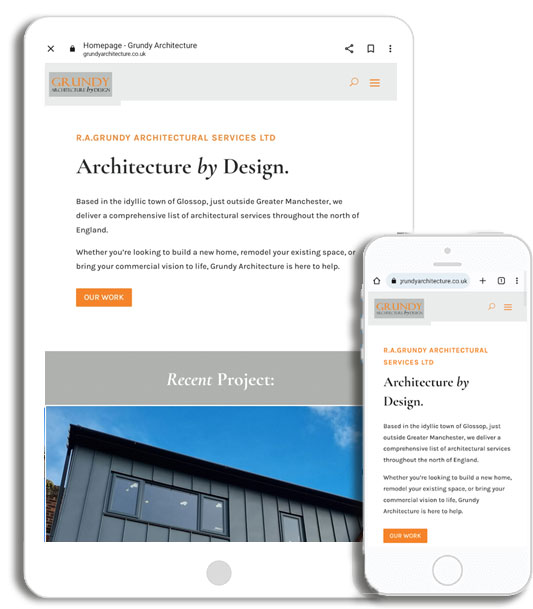 "Peak Promotions have not just delivered a website for us here at Grundy Architecture but also enhanced our brand with a 'shop window' that is appealing, easy to use and focused on our potential and existing client's.
Mat's understanding of our requirements and the delivery time were both excellent and professional in approach. The ongoing support to maximise our online presence has made the whole process enjoyable and has already helped us in reaching more potential clients."
Richard Grundy
DIRECTOR – R.A. Grundy Architectural Services Ltd