THE CHALLENGE
How did it all come about?
We were excited to receive Ben's phone call who was looking for advice on promoting his Damp Solutions business in new ways. It was clear from the beginning that as he didn't have an effective and secure mobile friendly website, this was going to be the starting point of any new project.
It was immediately clear over the initial phone call, that we were both singing from the same hymn sheet, and he was ready to take on a new website challenge with the expert support of Peak Promotions.
We agreed to get to work promptly and promised to show Ben ideas for a design as early as the following week. A coffee and meaningful conversation was had while we deliberated over the needs of his business and what's important for his client base when viewing his new website and searching for information on Damp Proofing Solutions, Property Ventilation, Home Insulation or Damp & Timber Mortgage Reports.
The outcome of our first face to face conversation led to a creative direction that we were able to plan out in the design of his new website.
Within 4 weeks, we went live and both Peak Promotions and Damp Solutions Uk are very happy with the result.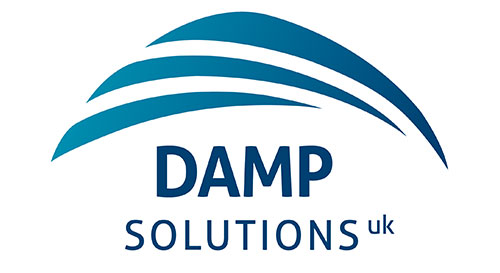 OUR SOLUTION
What we delivered!
Mobile friendly Website Design
Beautifully illustrative and informative 96-page structure.
Web Hosting + Maintenance
Peforming regular updates and fixes.
DNS + Email Management
Owning and managing the Domain Name Server.
Ongoing Marketing Management
We support their case study and news article generation. We project manage their SEO and PPC strategies.
Social Set-Up
We ensured that their digital profiles were correctly alligned, reflecting the same quality brand as their website.
Business Development Solutions
Support their ongoing strategy to identify new clients.
PEAK PERFORMANCE
Standard integration included:
Google Analytics Integration
Peak Promotions will embedd Google Analytics as standard on all clients websites. We measure your traffic, so you then know where to improve it.
Maximise Imagery
All imagery to be correctly processed within photoshop and reduced in size to maximise speed performance of the site.
Google Maps API
We correctly manage and pin all office and service locations within a beautifully responsive map functionality.
reCAPTCHA
We install and manage a fraud detection service that stops bots and automated attacks while approving valid users.
3rd Party Listings
Population and design of Google my Business Listings, Bing Business Listings and Google Maps. This will encourage more clients to find your services/products.
SEO Friendly
By also embedding H1 Tags, Meta Tags and alt descriptions throughout your website as standard, you'll be ready for any future key word strategy you may wish to undertake.
Indexing
Indexed Correctly on Search Console to allow bots to safely and effectively crawl the site – requires DNS verification.
SSL - Safe Browsing
A validated SSL Certificate will be in place, securing the site for the safety of visitors. 
"We needed a website that reflected the quality of the service we deliver to our clients on a daily basis.
We are delighted with the work that Mat and Peak Promotions achieved, who have tirelessly strived to understand the needs of our business. Their transparent approach, to design and content, made it easy to ensure our goals were realised.
In short, we are thrilled to have a website that reflects the quality of our service and one which our clients can use to search and find expert information from."
Ben Aitken
MD – Damp Solutions UK