Make sure that your business reflects the quality of your service when you are communicating via email.
Get your email signature professionally designed from as little as £180.
Best Regards,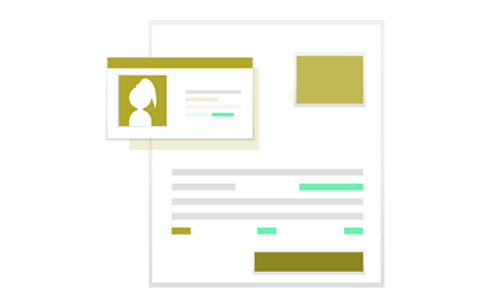 Thought for design
It's important to consider, spacing betweeen items, alligning at module endpoints, rows and segments, hyperlinks, optimised imagery and font size when designing a custom email signature.
A well designed email signature usually includes the following touch points:
Standard contact information
Usual items to include are name, position, accreditations, direct number. Direct email, office enquirey email, office number and company address.
In addition, where possible these standard contact element are mostly hyperlinked to ensure a better user experiecne across all devices.
Company's social platform
To grow your social following and brand awareness strategies a link from your email signature can be very effective.
Personal social account
Professional sector businesses are now adopting their LinkedIn profile into their signature assist in transparent due dilligence processes for would be clients.
Company Legal details
These identity details will be checked by future partnering businesses and potential clients during their due diligence processes.
Email Disclaimer
An email disclaimer is required by law.
However, rather than displaying lines and lines of boring text within your email disclaimer, you can design a page on your website, that is dedicated gfor this information – Example: email disclaimer.
Company Logo – direct link to website
What better way to make your signature stand out and re-inforce your brand but by illustrating your company logo in a way that complements the email signature design.
Company slogan or tagline
Reinforce your clear brand message and be sure to include your company slogan or tagline.
Seasonal Promotions
That's right, use your email signature as a way to engage your contacts to visit the website on a specific deal or promotion.
Formatting code
We keep it simple and effective by designing in HTML format, meaning our design process works great for all outlook and GMail operating systems.
SPEAK TO A DESIGNER
Get my email professionaly designed.
MY EMAIL SIGNATURE
How much does it cost?
Whether you need an email signature to make your 'one man band' company stand out or perhaps you have a number of employees that all require to have a uniformed signature; when designing a new email signature, it's important to speak with someone who has done all this before…..trust us, it's soooo much quicker.
* All email signature designs are delivered in a HTML word format to be pasted into your outlook email operating system.
* The hyperlinks are all embedded within the design to allow for easy installation into your operating system.
** Only offered if you do not like the initial design concepts and no longer wish to proceed.
EMAIL SIGNATURE
Look the part.
100% Ownership Rights
100% Satisfaction Guarantee
100% Unique Design Guarantee
100% Money Back Guarantee **