HOW MUCH REALLY?
It all depends…
Design costs can vary greatly and are reflective upon how a website works as part of its larger functionality rather than simply how pretty it is. If you are wanting a website that speaks with integrated API to perform a front-end client focussed function like bookings, orders, schedules and up to date information etc, the time involved to design an effective solution is understandably longer than a website without.
1. Does your new website require:
A new logo that all future branding/design is to recognise?
Revolving publications of company articles/news or case studies?
Integration with mailing lists?
Live chatrooms/messaging touchpoints with prospective clients?
Illustrations to support brand message?
Employee page with new staff photo's?
Bespoke photography of products/brand/company location or emotion?
Creation of newly written product/service content?
The ability to sell online?
Downloadable document/information functionality?
To be updated by your own in-house team?
2. Does your business model require Key License Development such as:
A booking system?
A client/trade/user portal?
Subscription service?
Tracking codes?
3. Does your business require Engineered Support such as?
GEO Location software
Custom APP Development
Dashboard visualisation of all data
Linking new software to existing daily programmes eg. accounting/stock software
Cataloguing a database to be readily available to all users in the field eg. house prices/rental market/sensitive info
WILL A CHEAP WEBSITE WORK?
Of course, but will it do the job…
You've heard about the £99 – £500 websites promoted by recognised names such as WIX, Yellow Pages, Go Daddy, Duda and Square Space (to name a few). Of course, you can receive a 3-5 page TEMPLATE website at very little budget and be live in no time with these services.
At Peak Promotions we ask potential clients to consider –
As standard do you want your website to:
Be owned by you and your company alone?
Stand out against the competition in your sector?
Illustrate your companies true mantra?
React to changing design decisions?
Reflect the unique quality of your brand?
Be mobile friendly and responsive across all devices?
Rank under search engines SEO requirements?
Undergo testing prior to launch?
Ensure built in security is paramount?
Grow and react to company demands?
Provide a safe integrated service for visitors?
If so, then a basic cheap website is not for you.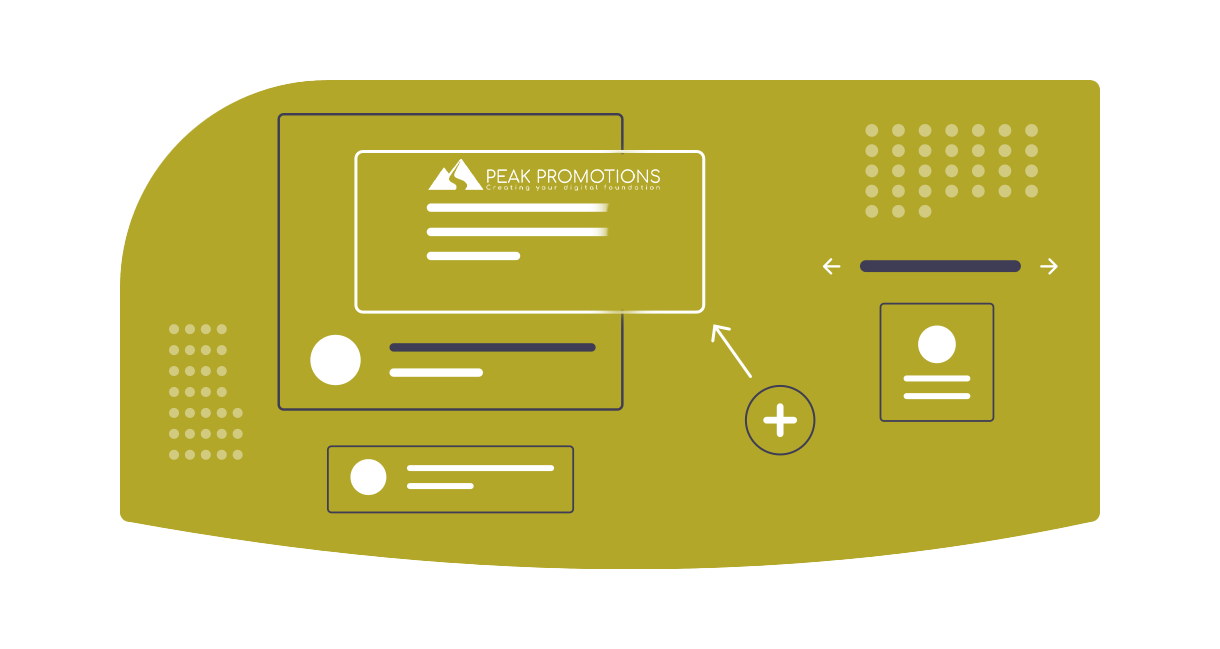 WHAT ELSE IS THERE?
The list goes on…
A website is one thing, to make the company work and achieve a strong digital foundation with the correct set up, you'll have to also consider the following points:
Domain Name Registration - from £5pa
You'll need a domain name for your website (like www.peak-promotions.com) and registered with the providers server. If you are undecided between names, using keyword research, we can help you choose the better option
Email Hosting - from £16pa
To ensure your prospective clients continue to feel assured by your brand, rather than keeping your Gmail or Hotmail account, you'll may want to review a business email hosting service. Once that is done, you may also want to look at a professional email signature…we can help with that too.
Basic Hosting - from £10pa
Peak Promotions offer the following as standard to all clients:
1 – Lightning-fast, reliable site performance.
2 – Maximum security against hackers.
3 – Benefit from focussed real time support.
Managed Website Hosting - from £60pa
Maintain systems, themes and plugins. Companies big and small, must now take a considered approach to maintaining website functionality and it's direct impact to a positive user experience. Instruct Peak Promotions to ensure your site remains optimised at all times.
Effective Marketing - from £????pa
Now you have a wesbsite you'll need to ensure that it is visible to your target audience. Well, there's many ways to skin a cat. Sure there are easy methods that are free and there are many others that are not. As part of a standard service we offer free consultation and implementation of basic marketing necessities into our website design. For further information, please contact us directly.
FROM DESIGN TO POST LAUNCH
We have you covered.
Peak Promotions are deliberately placed to ensure we can support our clients through the entire 'New Business Website' process from concept, throughout design and finally into the post launch world of a 'live' site and the changing demands that naturally bestows. In addition, we are delighted to offer our services on an exclusive sector basis. Meaning, we do not offer any of our services to your competitors as this is seen as a strong conflict of interest.
Custom Design
Benefit from comprehensive and bespoke design options allowing you to retain full control over your brands direction and clients experience.
Secure Hosting
Benefit from our dedicated hosting package to ensure a fast and secure wordpress website, managed on your behalf 24/7 for peace of mind.
Managed Service
Benefit from ongoing protection and high performance by managing necessary actions your mobile friendly website requires every month.
Marketing Extras
Benefit from our many years experience of developing products, awareness, brand and services for both local and national businesses.
LIKE TO DISCUSS A PROJECT?
Want to create a digital foundation that grows and reacts to company demands, releasing time for you to concentrate on your business?